The Lancet Haematology Series: Priorities in Haematological Care in sub-Saharan Africa
Global health initiatives have helped improve health in sub-Saharan Africa, however, haematological care has been largely neglected. Join the launch of The Lancet Haematology Series on Haematological Care Priorities in sub-Saharan Africa to hear from experts across sub-Saharan African working on haematological malignancies, sickle cell disease, iron-deficiency anaemias, and blood transfusion. The Series advocates for the need to invest in research and clinical care in haematology in the region, analyses key challenges in this setting and programmes that succeeded in improving care in the past years, and provides recommendations to help specialists working in sub-Saharan Africa provide effective, locally appropriate care in the region.
You are invited to a special session, free to access with registration, to launch "The Lancet Haematology Series: Priorities in Haematological Care in sub-Saharan Africa" taking place during the upcoming combined AfSHG and H3Africa meeting.
Date: 2 September, 2021
Local Time:(15.00 - 16.00) Tanzania, (14.00 - 15.00) Cape Town, (12.00 - 13.00) Mali, (13.00-14.00) Congo, (12.00 - 13.00) Ghana, (08.00 - 09.00) Washington DC
Fees: No cost
Attendees: Open to the general public
***If you are attending the AfSHG and H3Africa Meetings, there is no need to register for this session***
Agenda
Time (EAT)
Speaker and Affiliation
Series overview
15.00 - 15.10
Prof. Julie Makani,
Muhimbili University of Health and Allied Sciences, Dar-es-Salaam, Tanzania
Iron-deficiency anaemia
15.10 - 15.20
Dr. Martin Mwangi,
Training and Research Unit of Excellence, School of Public Health and Family Medicine,
University of Malawi, Blantyre, Malawi
Blood cancer
15.20 - 15.30
Prof. Jackson Orem,
Uganda Cancer Institute, Kampala, Uganda
Sickle Cell Disease
15.30 - 15.40
Prof. Ambroise Wonkam,
Department of Medicine, University of Cape Town,
Cape Town, South Africa
Blood transfusion
15.40 - 15.50
Dr. Yvonne Dei-Adomakoh,
Department of Haematology,
University of Ghana Medical School, Accra, Ghana
Questions and Answers (15.50 - 16.00)
Keen to learn best practices to prepare your manuscript for publication in The Lancet? Join Rupa Sarkar, Editor-in-Chief of The Lancet Digital Health, for a free webinar on techniques and strategies to set yourself up for publishing success.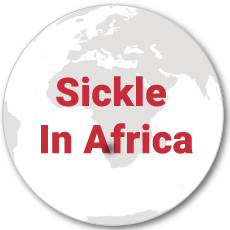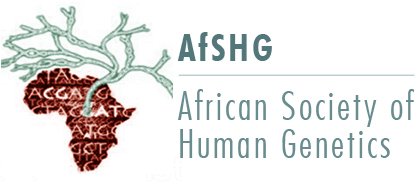 Brought to you by H3Africa, SickleInAfrica, AfSHG and The Lancet Haematology