Young Investigator Travel Fellowship Applications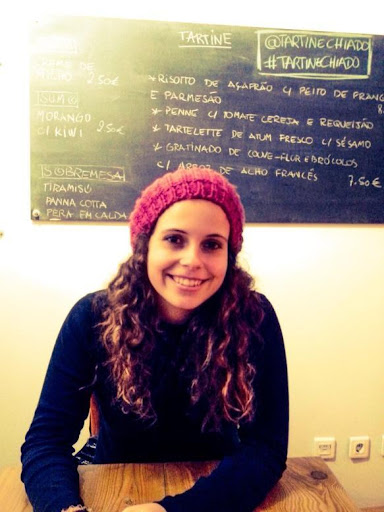 Ana Raquel Gouveia Freitas da Silva
---
is a 5th year clinical genetics trainee at Santa Maria Hospital, Lisbon, Portugal. Her interests are within the prenatal setting, fetal pathology, genetic counseling, and reproductive medicine. She joined the European Society of Human Genetics-Young Committee (ESHG-Y) in 2021 and, currently, she holds the position of Vice-Chair. She is also part of the ESHG Education Committee (Educom), and has been working on projects with UNIQUE and ERN-ITHACA.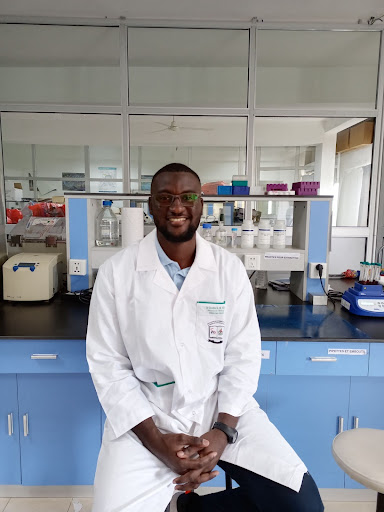 Doudou Georges Massar Niang
---
is a PharmD, clinical biologist, Msc student in human genetics and PhD candidate in Immunology at Cheikh Anta Diop University, Dakar, Senegal. His research mainly focuses on breast neoplasms. Under the supervision of Pr Babacar Mbengue and Pr Rokhaya Ndiaye,  he is investigating the influence of genetic/immunological factors on tumor microenvironment and patient outcomes. Moreover, he is a member of Senegalese Society of Human Genetics – S2GH.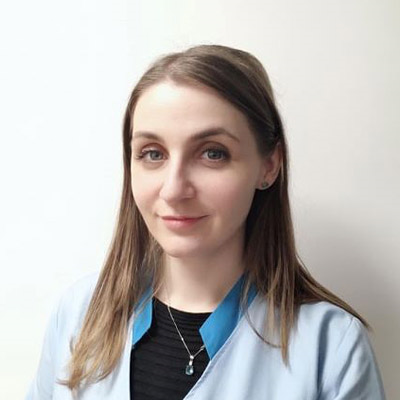 Elena Avram
---
is a Medical Geneticist M.D. and Ophthalmologist M.D. from Bucharest, Romania specialized in Ophthalmogenetics. In addition she holds a B.S. and M.B.A in Management. During her training she had the opportunity to visit prestigious institutions like: University Hospital "Policlinico S.Orsola-Malpighi" (Bologna, Italy) and Cleveland Clinic (Cleveland, Ohio, USA). Furthermore in 2018 she underwent a Fellowship in Ophthalmology Research at Augentagesklinik Rheine (Rheine, Germany). In 2020 she became an active member of the European Society of Human Genetics-Young Committee (ESHG-Y) and served as Chair (2021-2022) and Consultant (2022-2024). During her tenure in the committee her main responsibility was designing the ESHG-Y strategy. Furthermore in 2023 she will implement multiple remarkable projects like: the ESHG Observership for Young Geneticists, the ESHG -Young International Leadership Group, the International ESHG-Young virtual live sessions and the ESHG -Young European Committees Group. Also she has been a member of the ESHG Educational Committee (EduComm) and a judge for the "ESHG DNA Day Essay" contest since 2021.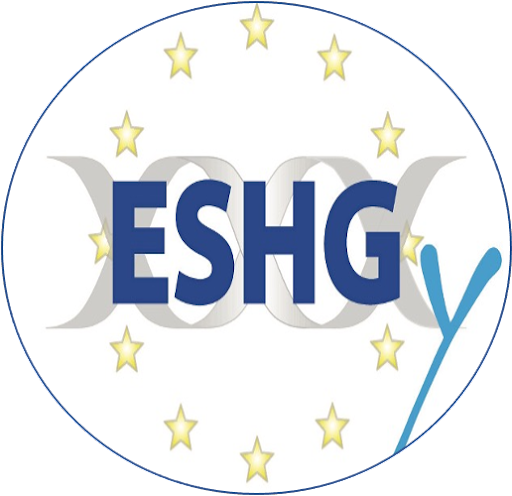 European Society of Human Genetics-Young Committee (ESHG-Y)
---
In June 2019, the European Society of Human Genetics-Young Committee (ESHG-Y) was launched under the guidance of the EHSG by young medical geneticists who shared common goals and visions. The ESHG-Y initiative has a significant impact on the present and future generations of European geneticists. ESHG-Y contributes to building a strong network that helps sharing professional experiences, and its mission is to represent and support the young European human geneticists by developing strategies and programs that facilitate better education. ESHG-Y will help in creating and implementing new projects, enhancing the performance of young professionals and empower them by making them heard and understood.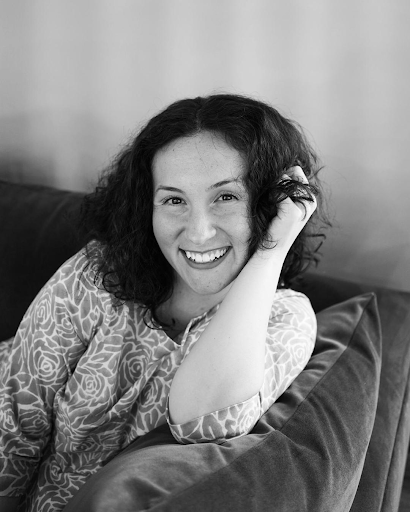 Francesca Tonini
---
moved from Italy to the UK 10 years ago for her undergraduate degree. She then specialized in reproductive medicine at UCL, where she worked with pioneers, Prof Joyce Harper and Dr Helen O'Neill, receiving awards for her excellent performance. Although her academic background is not in genetics, in only 5 years ahe has experienced all the different roles in diagnostic genetics, working as a technician, scientist and manager. Her commitment to patient care, service quality and staff support has allowed her to become a Training Manager in one of the 7 NHS GLHs and the first Associate Member of the ESHG-Y. She looks forward to working to improve the rights, education and leadership of young geneticists across the world!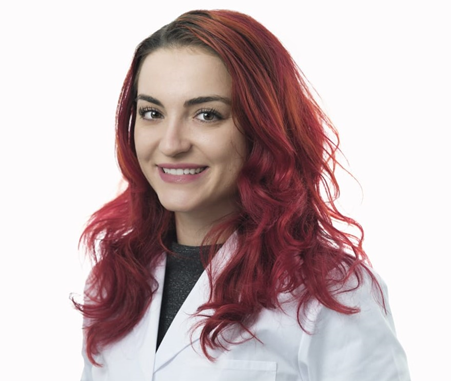 Ileana-Delia Săbău
---
is a medical genetic specialist doctor at Personal Genetics Clinic and a PhD student in Prenatal Genetic Diagnostic from Bucharest, Romania. She has been a member of the ASHG and the ESHG since 2017 and an active member of the European Society of Human Genetics-Young Committee (ESHG-Y) since 2021. Her positions in the  ESHG-Y were: Spokesperson (2021- 2022) and  Vice-Chair (2022-2023). Since 2021 She has represented the ESHG-Y in the European Board of Medical Genetics (EBMG). Also currently she is a Section Editor for the European Journal of Medical Genetics (EJMG).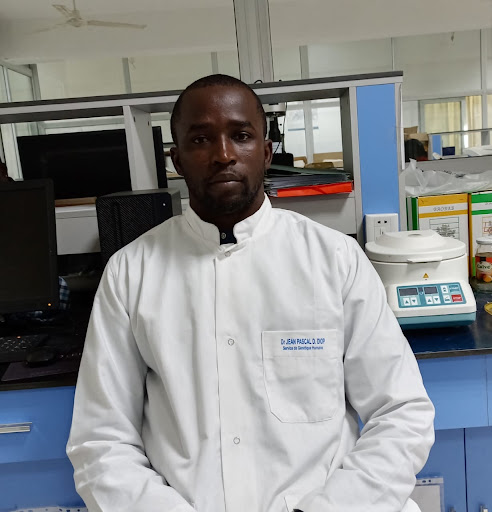 Jean Pascal Demba DIOP
---
is a PharmD , PhD in Human Genetics and an assistant professor in the Division of Human Genetics at the Faculty of Medicine, Pharmacy and Odontology at University Cheikh Anta DIOP where he teach human genetics and mentoring students for master and pharmacy thesis. He worked on the first research project on genetic predisposition to breast cancer in Senegal His results were highly relevant as they identified a founder mutation c.815_824dup of BRCA1 gene in Senegalese women with inherited breast cancer with allelic frequency estimated at 28.26 %. He had then implemented in his laboratory a PCR genotyping method of the variant for oncogenetic counseling. Dr Jean Pascal Demba DIOP is an active member of the Senegalese Society of Human Genetics (S2GH), the African Society of Human Genetics (AfSHG) and the American Association for Cancer Research (AACR)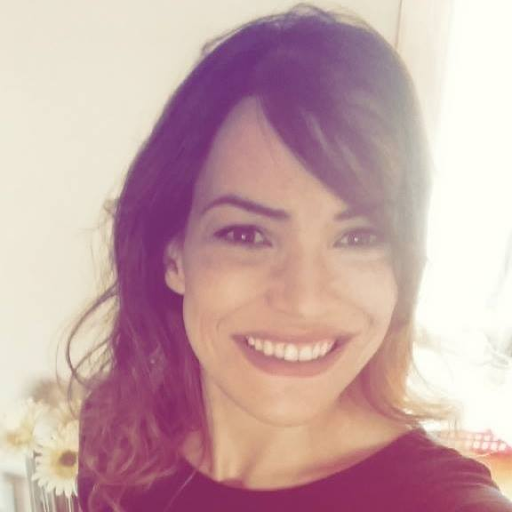 Juliana Miranda Cerqueira
---
is a joint-Ph.D. student at the Celiac Disease Research Group at the Faculty of Medicine and Health Technology in Tampere University, Finland, and at the University of Porto, Portugal. She has a bachelor's degree in Nutrition (2010) and did her master's degree at the University of Sao Paulo, Brazil (2012), in the field of Nutritional Genomics in breast cancer. She is passionate about understanding the genetics of complex traits and about scientific strategies to translate genetic big data from the laboratory into clinics, this way individualizing treatments combining medical and/or nutritional perspectives. Her doctoral thesis aims to unravel the implication of genetic variants on the phenotypic variation of celiac disease at diagnosis and unresponsive patients to long-term dietary treatment. Also, she is currently focusing her studies on computational work towards the analysis of big data in human genetics, GWAS, polygenic risk scores and functional genomics. She served between 2020-2022 as a Vice-Chair of the European Society of Human Genetics-Young Committee (ESHG-Y) and currently as a ESHG-Y Consultant involved in projects focused on better educational programs in human genetics for young geneticists and patients. She is responsible for organizing and moderating educational sessions and improving the representation and network of the ESHG-Y in social media platforms. She is also an active member of the ESHG Scientific Program Committee.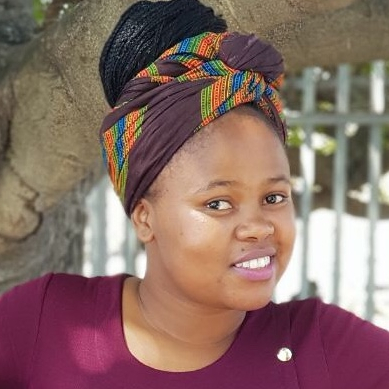 Khuthala Mnika
---
obtained her PhD in Human Genetics in 2020 at UCT. Her PhD research focusing on Pharmacogenomics of Sickle Cell Disease: Pain and Drug metabolism associated Gene Variants and hydroxyurea-induced post-transcriptional expression of miRNAs in an African cohort. Currently, she is a registered Senior Medical Scientist at the National Health Laboratory Services(NHLS)/the University of the Witwatersrand In the Human Genetics division. Dr Mnika's research interests include pharmacogenomics of sickle cell disease therapeutics and the genetics aetiology of inherited kidney disease in Africa.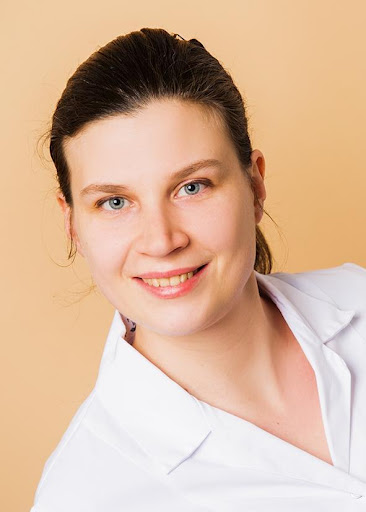 Magdalena Mroczek
---
is a medical doctor finishing training in Neurology and working at The Center for Cardiovascular Genetics & Gene Diagnostics, Foundation for People with Rare Diseases in Schlieren-Zurich. She is interested in rare neuromuscular diseases and neurogenetics. She joined the European Society of Human Genetics-Young Committee (ESHG-Y) in 2022 and she acts as a Spokesperson.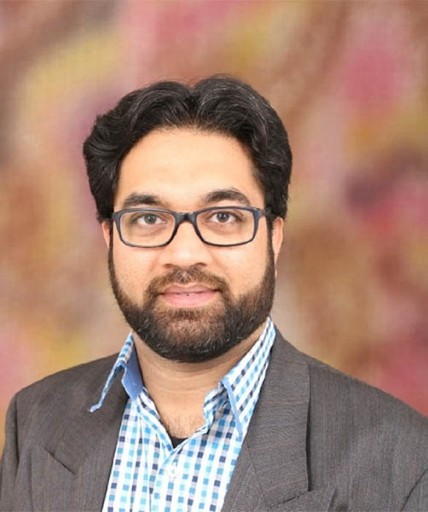 Mohamed Zahir Alimohamed
---
is a Molecular Geneticist and Biomedical Scientist by profession with a PhD in medical genetics from the University Medical Center Groningen in The Netherlands. He is the co-founder and general secretary of the Tanzania Human Genetics Organization. Mohamed is currently a postdoctoral fellow (Glocal) at UCSF and MUHAS. In addition, he serves as a lecturer at the Department of Biochemistry, Muhimbili University of Health and Allied Sciences (MUHAS) and research scientist at the Sickle cell programme, Department of Haematology and Blood Transfusion – MUHAS. His research interests include Gene therapy for SCD, Genetics of cardiomyopathies, Population genetics and Rare diseases.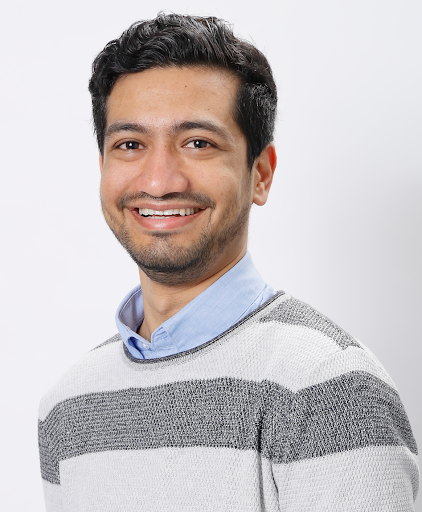 Mridul Johari
---
is a Molecular Geneticist specializing in the field of rare neuromuscular disorders. He is passionate about rare disease research and advocacy and increasing diversity in research. He did his Ph.D. in Molecular Genetics of adult-onset muscle disorders at Folkhälsan Research Center, University of Helsinki, Finland. In late 2022, he will start as a Postdoctoral research associate in rare disease and functional genomics at Harry Perkins Institute of Medical Research, University of Western Australia, Perth. He is currently acting as the Chair of the European Society of Human Genetics-Young Committee (ESHG-Y) and has served as an active board member since 2021. He also represents the ESHG-Y on the ESHG Board and is an active member of the ESHG Scientific Programme Committee.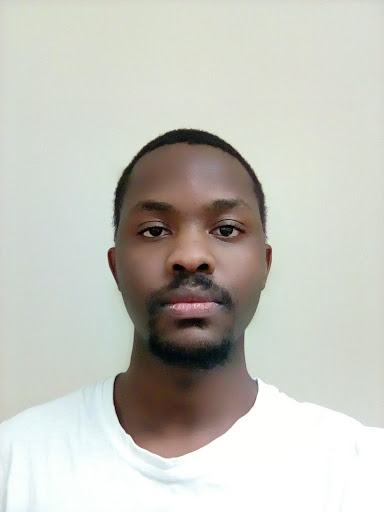 Mupfururirwa
---
joined the SADaCC group to assist the Data Management and Information group with implementing sustainable Data Management schemas. He is working on implementing mobile health in the SADaCC group. My role is to find gaps in research which technology can fill. He is also currently working on implementing a mobile health application that will assist patients with pain management as well as work on implementing pipelines.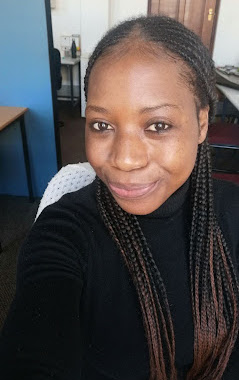 Patracia Nevondwe
---
is a PhD and an Intern Medical Scientist at the Division of Human Genetics, National Health Laboratory Service, and School of Pathology, Faculty of Health Sciences, University of the Witwatersrand, Johannesburg, South Africa. Her PhD research is focusing on elucidating the genetics of developmental delay in South African patients, under the supervision of Prof Amanda Krause and Dr. Nadia Carstens. Her research interests include the use NGS technologies in developmental disorders and cancer genetics in African populations. Patracia is a member of the Southern African Society for Human Genetics (SASHG), and currently works as the SASHG's social media liaison.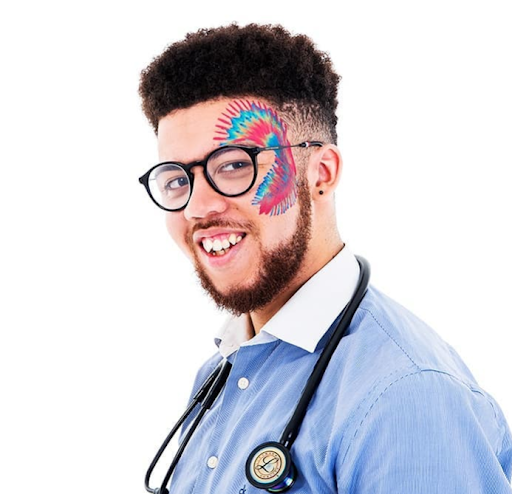 Rhys Matthew Dore
---
is a Paediatric Doctor at Barts Health NHS Trust, London, UK and an NIHR Academic Clinical Fellow at University College London. His interests are within bioinformatics, genomics, transcriptomics, and rare diseases. He joined the European Society of Human Genetics-Young Committee (ESHG-Y) in 2022 and currently holds the position of Spokesperson.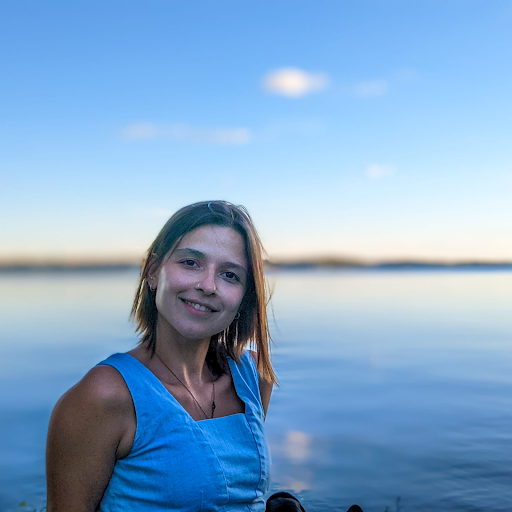 Rita Barbosa-Matos
---
is currently a PhD student at the Institute for Research and Innovation in Health at the University of Porto, the Center for Regenerative Medicine of Boston University and Boston Medical Center. She obtained a Bachelor's degree in Biochemistry (2015) and a Master's in Molecular Oncology (2018) both from the University of Porto, Portugal. She has always been interested in genetic diseases which led her to pursue a PhD in genetic modifiers in Hereditary Diffuse Gastric Cancer (HDGC). Since 2017 she has been a member of the Expression Regulation in Cancer Group led by Professor Carla Oliveira, an expert in the study of HDGC. She is also a member of the European Society of Human Genetics-Young Committee (ESHG-Y) since 2022 and she is truly dedicated to represent young researchers in meaningful projects that aim for better clinical support and education for the young generation.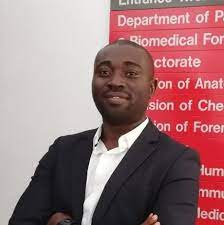 Samuel M. Adadey
---
received his Ph.D. training in Human Genetics from both the University of Ghana and University of Cape Town. During his Ph.D. and post-doctoral fellowship at the Division of Human Genetics, University of Cape Town, he worked on a project to investigate the genetic causes of non-syndromic hearing impairment in familial and non-familial cases from Africa. Samuel is passionate about building capacity for human genetics research in Africa.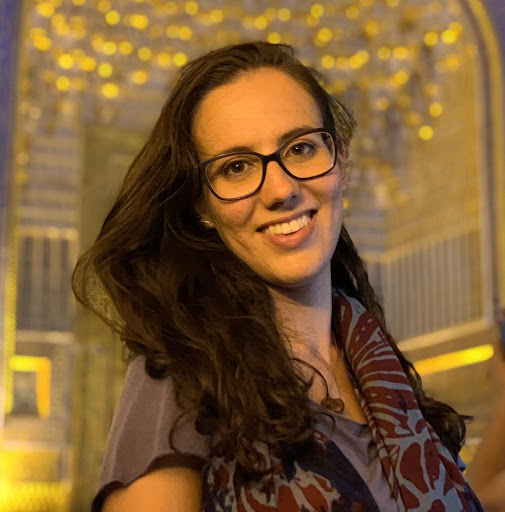 Silvia Kalantari
---
is a medical genetics trainee from Italy. She has felt passionate about Medical Genetics since her first year at the Faculty of Medicine, University of Pavia. She has been working in multiple prestigious medical genetic institutions from Pavia, Florence, Basel and Turin. She is currently finishing her third year of residency in Turin. She was elected as an active member of the European Society of Human Genetics-Young Committee (ESHG-Y) in June 2022 and currently holds the position of Secretary. She represents the ESHG-Y in projects with ERN Ithaca and Unique.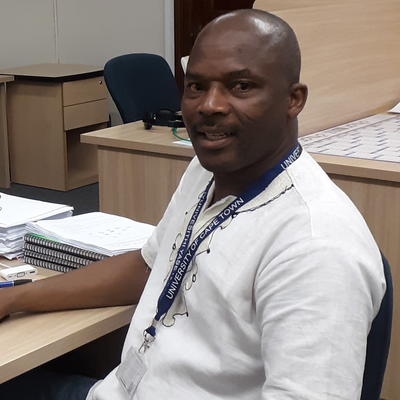 Wisdom Akurugu
---
holds BSc Biochemistry (Single Major) and MSc Bioinformatics degrees. Wisdom is interested in understanding genetic factors that place a person at risk of developing diseases. He has been mining human genetic exome data for variations that may protect or predispose asthmatic children on corticosteroid treatment to hypothalamic-pituitary-adrenal suppression (HPAS). He is using various Bioinformatics, Computational and Statistical algorithms to identify, annotate and assess the impact of the potential variants on HPAS. Wisdom is enthusiastic about contributing to the effective and efficient treatment of asthmatics on corticosteroids based on his current project. In the near future, he looks to develop Bioinformatics, Computational and Statistical competencies in analyzing large-scale robust genomic data. He is open to collaborations in the areas of genomics, proteomics, transcriptomics, structural biology, software development and teaching.